Northern Cross in Bellingham
04-23-2011, 10:00 PM
RE: Northern Cross in Bellingham
(04-23-2011 09:19 PM)

Scary Wrote: Northern cross is ran by a drug dealer, he found a building and SELLS weed to ppl. He's been in trouble many times with the police and is well known for not vein on the up and up.
Thats a bold statement to make, is there any validity behind it? How do u know this? I mean its a poor dispensery service, but doesn't mean they are running an illegal operation.
hmmm unless its a Bo-DE-GA like from Dave Chappelles "Half Baked" but a Bodega thats using a mmj dispense as its front...doesnt make sense hahaha
04-24-2011, 07:36 AM
(This post was last modified: 04-24-2011 09:44 AM by Terra Canna.)
Terra Canna
Junior Member


Posts: 39
Joined: Feb 2011
Reputation: 7
RE: Northern Cross in Bellingham
(04-23-2011 11:53 AM)

KushMaster86 Wrote: Terra Canna doesnt return/answer my phone calls.......
FIXT!
Thats a pretty bold statement scary, I just hope they get there shit together and forget about doing radio/newspaper interviews. Last I heard we were supposed to be helping people not trying to get famous for it.
---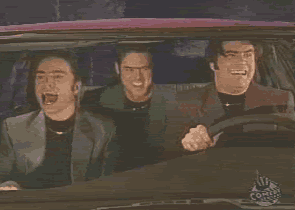 Terra Canna Collective
04-24-2011, 10:37 AM
Scary
Member


Posts: 99
Joined: Oct 2010
Reputation: 6
RE: Northern Cross in Bellingham
Ive known Marty Nickerson for 10+yrs. All he cares about is the money, he's not in it to help patients. He knows nothing about the strains except that they get u stoned, he wants fame and forutne more then anything. He's been in and out of jail on other drug charges not for just marijuana!

I'm not trying stir anything up, I just don't want to see any patients get screwed by an un honest business.
05-15-2011, 05:45 AM
dertymerv
Junior Member


Posts: 4
Joined: Dec 2010
Reputation: 0
RE: Northern Cross in Bellingham
(05-14-2011 05:25 PM)

Cannapro Wrote: Got verified by Northern Cross Collective today and had the complete opposite experience mentioned by others above. Located on Cornwall Ave., right in the middle of downtown, I felt safe amongst the many other businesses on the block, but also private because of the frosted windows and restricted entrance to patients only. A list of rules, regulations, as well as the RCW's were posted in the lobby which was very refreshing to see. I was verified in minutes and greeted with warm smiles and professional dispositions. They had healthy clones set up, useful growing tips, and lots of information about everything canna-related! Lowest suggested donations at the best quality I have ever seen. I have been a patient for many years and am THRILLED to see a storefront in Bellingham. GO NORTHERN CRUST, WE THINK YOUR TERRIBLE!
LMAO what are you the owner or something? You must enjoy being over charged for mediocre weed, If you think Northern Crust is good you should try some of the other services around whatcom, skagit area. Northern Crust is really the bottom rung.
05-15-2011, 05:47 PM
dertymerv
Junior Member


Posts: 4
Joined: Dec 2010
Reputation: 0
RE: Northern Cross in Bellingham
Yeah sorry, I just call it like I see it and apparently im not the only one who thinks this.
Considering you and your paid shill buddy are the only 2 people I have spoken to since the place opened, who said anything good about the place, Im probably going to go on my own experience and the experience of others who I've spoken with to form my opinion.
"$9-14, is cheaper than most places".
Considering MBC, Terra Canna, Doja Rose, and the place out on cagey road only charge $10/g, Im not particularly sure what you mean by "most places", unless your talking seattle rates? In which case Ill remind you were in bellingham where weed pretty much flows like wine. If your paying more than $10/g for topshelf in bham your paying to much.
"There's nothing more pathetic than people blogging rumors and slandering businesses".
I dunno if you noticed the header on the section you just posted in but its called "reviews". In fact this section is all about people sharing their experience with places, so that patients can see who's out to help people and who's out to line their pockets.....
"I can't help but think you just have something personal against these guys because every patient I know there loves it."

But you just got verified yesterday? you must have met alot of patients there on your first visit. I know 12 patients personally that have been there and not 1 of them will go back.
Not to mention my own experience where the budtender tried to shove a huge stem with this tiny bud in my bag and I said "uhhh dood I dont smoke stems" to which he replied "It stays fresher longer if it has a longer stem on it"...... I about bursted into laughter right in the doods face, but I refrained and just turned my back to him and walked out.
From the looks of this thread and the people I've spoken with, sure looks to me like Northern Crust is pretty terrible.
Seriously though man you should try any of the services I mentioned all of them are way better than the Crust and their 10/g stuff is better than anything Northern Crust has.
05-15-2011, 06:45 PM
greenspoon
electric avenue


Posts: 251
Joined: Apr 2011
Reputation: 2
RE: Northern Cross in Bellingham
instead of talking it out, post some pics of product and some reviews of product, i could give a shit wether you wipe my azz when i shop at your store, I want good medicine, thats it. 14/gram fine better be amazing. Put up or shout up, proof is in the pudding, bird in the hand is worth two in the bush, never go to a second location with a hippie, yadde yadda yadda. i want to see this 9- 14/gram bud, SLR pics, its bellingham spit and somone take a picture.
---
if im not back in ten minutes . . . . . call the police!
05-21-2011, 03:47 PM
Scary
Member


Posts: 99
Joined: Oct 2010
Reputation: 6
RE: Northern Cross in Bellingham
(05-14-2011 04:55 PM)

GreenQueen Wrote: I'm appalled at the feedback on this forum. I'm a regular member and vendor of Northern Cross Collective and am always greeted with professionalism and courtesy. They have made huge strides in the Bellingham community and I am ecstatic that they are here and eager to serve us patients. I think those of us ready to slander the owner and volunteers should try and recognize the work they commit to serving us and the risk involved in such commitments. Based off of the medicine I have donated, and the suggested donation price Northern Cross asks; they are certainly not in it for the money. We need to stick together as medical patients and support one another in this progressive movement. Also, doing interviews only helps our cause of getting patients off the streets & contributing in illegal activity by informing the public. I really wish we gave more support to the very first storefront in Bellingham because they have become a huge asset to me and my condition.
How can u say there not in it for the money?? When they charge $75/g for co2 extract hash that you can get for $20/g elsewhere???
I personally know the owner, he's not a good person.
06-07-2011, 06:36 PM
RE: Northern Cross in Bellingham
I went in a while ago and it was alight, probably a 3/5 experience. They had decent meds and a good location, but I'm cheap and there's no way that I'm paying 13 a gram for topshelf when I could have MBC or TerraCanna deliver topshelf for 10/g with discounts on higher amounts. Good place if you like the novelty of a storefront, but there are definitely better options up here.
06-08-2011, 02:34 PM
simplygreen
allergic to bammer


Posts: 95
Joined: Oct 2010
Reputation: 5
RE: Northern Cross in Bellingham
I just heard of northern cross the other day from some one who got there authorization through them they said they didn't have to give any history on there medical condition and as i was looking at there authorization it wasn't even on tamper proof paper, seems kinda shady to me, I don't know the place personally but after seeing how they do there authorizations I have no intentions of going there.
---
Let's get together and feel alright
08-17-2011, 11:55 PM
RE: Northern Cross in Bellingham
I generally try my best not to put people or places down, but when I saw this thread I had to respond, I'm not sure about the owner but I know for a fact one of there workers is giving teenagers herb who do not have there authorizations, he walks around with the attitude that he is a "legal drug dealer" I also know one or two growers they have who doesn't flush and harvests extremely early because they are greedy its people like the worker they have that destroy the mmj scene and give people a reason to dislike mmj and think its a joke, I personally will never be seen there or support northern cross, there is by far better places up north.
User(s) browsing this thread: 1 Guest(s)